Jamie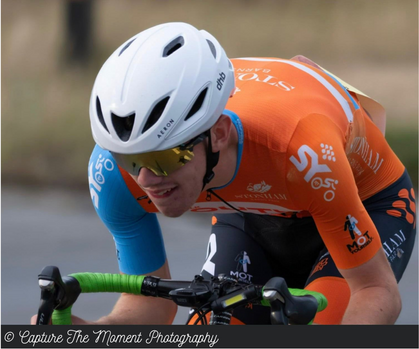 Nick has been a great coach to me over the past two seasons. He's adaptive and always willing to chat and give advice when he can. His sessions are great fun and I never do the same workout twice. I have had major obstacles with other sports coaching, family life & recent exams but there's always been a solution when it comes to my training schedule. My numbers have only gone up and my times have only gone down since he's been my coach.
Abi
Nick has coached me for around 18 months now. When Nick first agreed to coach me I was in a very dark place and really fell out of love with the sport but with a 70.3 booked in I couldn't give up. Nick instantly recognised the space I was in and for the first few weeks of training just let me reset, not pressure, train with the local club and fall back in love with triathlon. Nick helped me fall back in love with training and triathlon.
Nick has helped me to achieve quite a few of my goals in swim, bike and run. He knows how get the most out of me, pushing me to my limits in training, while also understanding the pressures of every day life...
The sessions are certainly not always easy, they are challenging but also fun. As an athlete I feel that I am listend to, if it is frustrations, goals, what I enjoy, races I want to enter, everything is listened to. With Nick I trust the process and can't wait to see what the future holds for my training and racing.
Toby
I started working with Nick at the end of the 2022 season, when I was 14. My main goals were to gain power and improve my 10 Mile Time trial performances. Nick made it so that every session has a specific goal. Through a lot of consistent training, on the turbo trainer and riding outside, less than a year later, my 10 Mile TT times have improved by nearly 3 minutes.
Johnathan
Nick is an amazing coach who helped me train for my first 70.3 triathlon at Outlaw Holkham. He was always available to answer any questions I had and provided me with a customized training plan that was tailored to my needs. His expertise and guidance helped me smash my goal of six hours by over twenty five minutes and I couldn't have done it without him. I highly recommend Nick to anyone looking for a coach who is knowledgeable, supportive and dedicated.